Sunday, January 5, 2014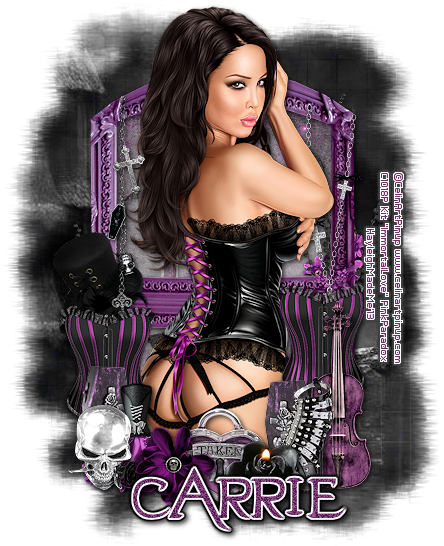 Here's the other kit I have to show you. It's called "Immortal Love" and it's a perfect match for the Celinart Pinup tube "Masuimi Goth." It features 145 elements, 15 frames & 35 papers in shades of purple, black & silver. It's a dark goth kit perfect for dark tags. Pick it up now while it's 20% off at PinkParadox's private store. I have paired this kit with it's match, "Masuimi Goth" by Celinart Pinup. This tube has tons of gorgeous layers and also includes desaturated layers for coloring of your own desire. I have a PSP tutorial of how to do this on my blog! Purchase links available below the preview:
About Me
Oklahoma
I'm a 30 year old SAHM to 3 adorable boys and newlywed to a wonderful husband. I've been using PSP for 9 years.
View my complete profile

TOU
All of my tutorials, tags & cluster freebies are from my own imagination. Any resemblance to other tutorials is purely coincidental. If using a cluster freebie for a challenge, please link back to my blog to download; and if you download anything be sure to leave love so I know someone's using them =)

Labels