Thursday, January 23, 2014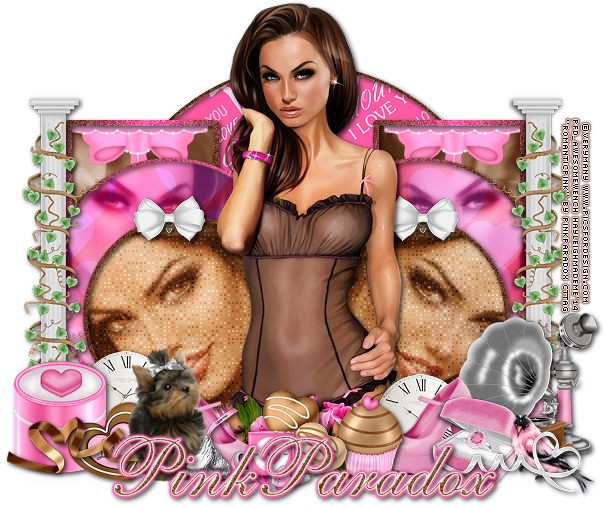 I have a beautiful new kit to show you today. It's called "Romantic Pink" by PinkParadox Productions and is part of a Romantic Mix & Match Color Bundle. This is the pink part; there is a blue & also a purple Romantic kit. The pink kit has 110 elements, 15 frames & 25 frames and includes pink, brown & white. Right now it's on sale for 20% off until the end of January so go & get it (and the bundle) before the sale ends! (Purchase information BELOW the kit preview). I paired the pink kit with ©Verymany's "Megan" tube.
About Me
Oklahoma
I'm a 30 year old SAHM to 3 adorable boys and newlywed to a wonderful husband. I've been using PSP for 9 years.
View my complete profile

TOU
All of my tutorials, tags & cluster freebies are from my own imagination. Any resemblance to other tutorials is purely coincidental. If using a cluster freebie for a challenge, please link back to my blog to download; and if you download anything be sure to leave love so I know someone's using them =)

Labels