Tuesday, December 17, 2013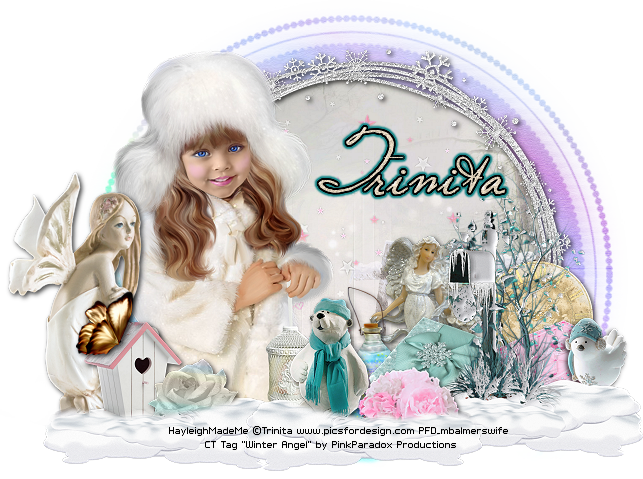 Supplies Needed
- Paint Shop Pro (I use PSP X3 but any version will work)
- Tube of Choice (I used "
Snow White
" by Trinita. This tube may not be used without proper license. Find the tube at
PicsforDesign
.)
Kit - "
Winter Angel
" by PinkParadox Productions. This kit is a PTU kit, please do NOT share it.
- Elements: 4, 6, 8, 10, 14, 30, 36, 39, 50, 57, 63, 76, 85, - Frame: 7 - Papers: 8, 22
All elements may need to be resized & sharpened to your liking. Please add a dropshadow of your choosing to each element as you go.
Open up a new canvas (I use 700x800 with a transparent background). Copy/paste frame 7, then copy/paste paper 8. Move the paper below the frame layer and delete any excess paper showing outside the frame. Copy/paste your tube above the frame layer and place to the left of your frame.
Copy/paste the elements listed above and arrange them how you like. For the snow I took element 63, duplicated it, mirrored it and then took my eraser and erased the mailbox & grass then duplicated it again and placed it in the center. You may use my example as a reference. Copy/paste paper 22 and apply your mask, resizing until it shows just outside the frame layer.
Now add your name & copyrights and then save and your done!
This tutorial was written on 12/17/13 by Ruinations By Hayleigh. Any resemblance to another tutorial is purely coincidental. Tutorials written assuming you have previous knowledge of PSP.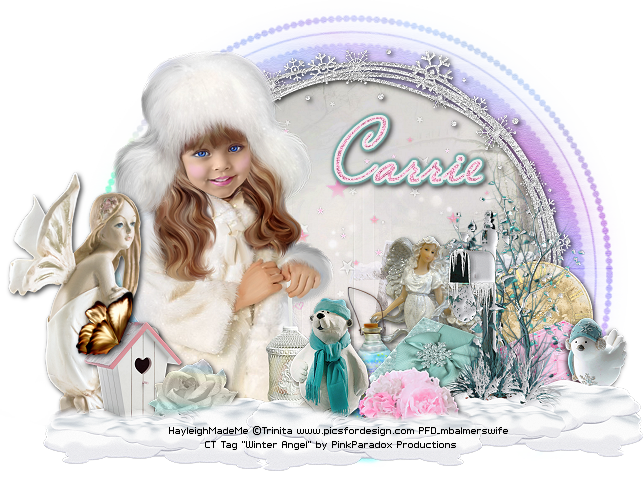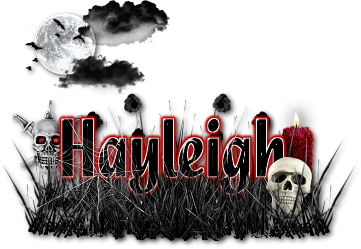 About Me
Oklahoma
I'm a 30 year old SAHM to 3 adorable boys and newlywed to a wonderful husband. I've been using PSP for 9 years.
View my complete profile

TOU
All of my tutorials, tags & cluster freebies are from my own imagination. Any resemblance to other tutorials is purely coincidental. If using a cluster freebie for a challenge, please link back to my blog to download; and if you download anything be sure to leave love so I know someone's using them =)

Blog Archive

Labels