Wednesday, March 26, 2014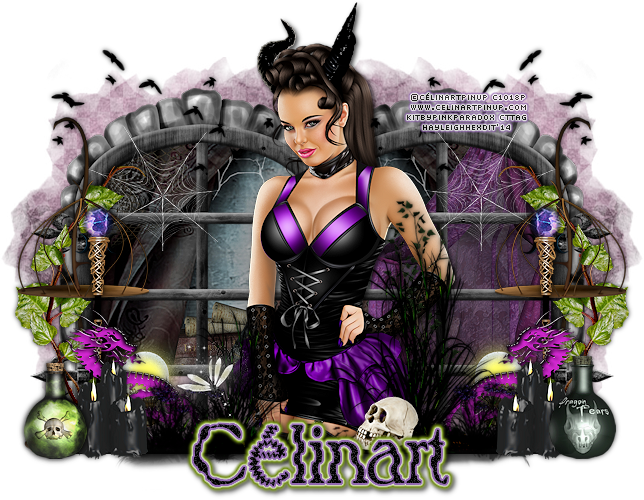 Supplies Needed:
Photo Editing Software: I am using Paint Shop Pro, but any editing software will work.
Plugins: Xero - Radiance
Elements:
12*
14*
37*
38*
39*
45
47
58
69
73*
77*
79*
Papers:
1
26
Font: Pixelette (Copyright), Smokey SF (Name)
(Elements with a "*" beside them are duplicated & mirrored)
Let's get started!
Open up a new canvas (I always make mine 650 x 650 with transparent checked) and copy/paste element 73. Resize/sharpen it, mirror and duplicate and arrange side by side. Copy/paste your tube of choice, resize/sharpen and add Xero-Radiance. I usually press the "random" button until I get something I like =) Copy/paste/resize/sharpen paper "1" and place below the window layers, erasing any excess paper.
Now for the elements! Copy/paste your elements one at a time onto your canvas, feel free to use my tag as an example for placement. In the elements list I starred (*) the ones that I duplicated and mirrored! Now that you've gotten all your elements on there it's time for the mask. Copy/paste paper "26" and apply your mask. Resize/sharpen as you prefer and then I mirrored and duplicated. Go ahead and add your desired drop shadow to all your elements and tube. (For elements I use 0, 0, 75, 6.99, black & for the tube I use 2, 2, 75, 6.99, black).
Now add your name & copyrights and you're done! I love seeing anything you make with my tutorials so please feel free to post your creations below in the comments!!
This tutorial was written by me, Ruinations by Hayleigh, on March 26, 2014. It was made using my own imagination and any resemblance to another tutorial is purely coincidental. I wrote this tutorial assuming you have working knowledge of PSP. Please do NOT claim this tutorial as your own.
About Me
Oklahoma
I'm a 30 year old SAHM to 3 adorable boys and newlywed to a wonderful husband. I've been using PSP for 9 years.
View my complete profile

TOU
All of my tutorials, tags & cluster freebies are from my own imagination. Any resemblance to other tutorials is purely coincidental. If using a cluster freebie for a challenge, please link back to my blog to download; and if you download anything be sure to leave love so I know someone's using them =)

Labels