Thursday, September 19, 2013
Today I have something special for you!
PinkParadox Productions
has begun making matching kit for
Beehive Studios/Ninaste
tubes!! The first one she's done is "
The Darkside of the Looking Glass
" and is a perfect match for two layers of Ninaste's "Alice" tube. The kit matches the Halloween and black/pink layers of the tube and is full of Wonderland elements! This kit and tube combination is so much fun to work with. Pick up the kit
HERE
and then go over and get the matching tube at Ninaste's private store once it's all set up!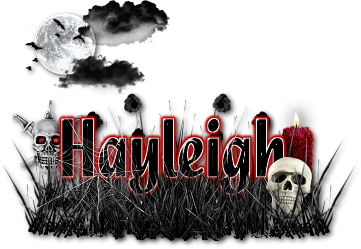 About Me
Oklahoma
I'm a 30 year old SAHM to 3 adorable boys and newlywed to a wonderful husband. I've been using PSP for 9 years.
View my complete profile

TOU
All of my tutorials, tags & cluster freebies are from my own imagination. Any resemblance to other tutorials is purely coincidental. If using a cluster freebie for a challenge, please link back to my blog to download; and if you download anything be sure to leave love so I know someone's using them =)

Blog Archive

Labels