Monday, July 15, 2013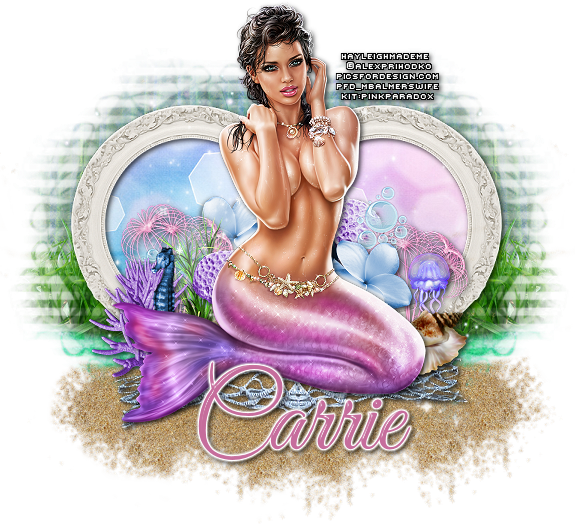 This tutorial was written assuming you have a working knowledge of PSP. This came from my imagination and any resemblance to another tutorial is coincidental.
Supplies Needed:
:|: Tube :|:
:|: Kit :|:
:|: Template :|:
None
:|: Mask :|:
:|: Fonts :|:
Victor's Pixel Font
Great Vibes
:|: Elements & Papers :|:
Fantasy Goddess-E61
Fantasy Goddess-E89
Fantasy Goddess-E97
Fantasy Goddess-E101
Fantasy Goddess-E102
Fantasy Goddess-E105
Fantasy Goddess-E110
Fantasy Goddess-E112
Fantasy Goddess-E113
Fantasy Goddess-E123
Fantasy Goddess-E124
Fantasy Goddess-E125
Fantasy Goddess-F12
Fantasy Goddess-P2
Fantasy Goddess-P11
Let's get started!!
Open up a new PSP project (700x700, transparent). C/P/R/S Fantasy Goddess-F12, duplicate, put them side by side and overlap them a little then merge them together. Take your magic wand and click inside each frame and expand by 3. C/P/R/S Fantasy Goddess-P2 above the frame layer, invert and delete excess paper. Activate the frame layer and place a dropshadow.
Now C/P/R/S your tube and place it in the middle of the two frames and add a dropshadow. Now open all your elements, c/p/r/s as preferred and place behind your tube layer as you want them placed or use my example as a reference. To get the sand I duplicated the sand element 3 times, merged them together and then deleted the sand that was not underneath the tube.
Now c/p Fantasy Goddess-P11 above the background layer and apply the mask to it. I merged the group containing the mask and then resized it behind one of the circle frames, then duplicated and positioned the second one behind the second circle frame. Now add your name (I used Eye Candy 4000 - Gradient Glow & Glass plugins) and copyrights, save as .png file and you're finished!
About Me
Oklahoma
I'm a 30 year old SAHM to 3 adorable boys and newlywed to a wonderful husband. I've been using PSP for 9 years.
View my complete profile

TOU
All of my tutorials, tags & cluster freebies are from my own imagination. Any resemblance to other tutorials is purely coincidental. If using a cluster freebie for a challenge, please link back to my blog to download; and if you download anything be sure to leave love so I know someone's using them =)

Blog Archive

Labels